University of South Pacific Lata centre students arguably are the happiest group of local USP students
studying in a friendly atmosphere, having 24 hours access to online learning, a spacious and convenient learning centre with faster internet speed.
Thanks to Provincial Capacity Development Fund (PCDF) for funding the building hosting the centre. Temotu Provincial Government built the complex as an extension of its sports stadium complex and was leased to USP for free in 2015. Enrolments began on 2012 after the Temotu Provincial government made an agreement with USP to provide continuing education and tertiary education through distance learning mode, a means to encourage students to remain in Temotu instead of going down to Honiara to pursue their studies. USP first opened Lata centre at Temotu Women's centre in 2014. Mr John Peniop, centre coordinator said, their first venue was over crowded as there was not enough space for students and equipment, facilities were shared and level of noise disturbed them.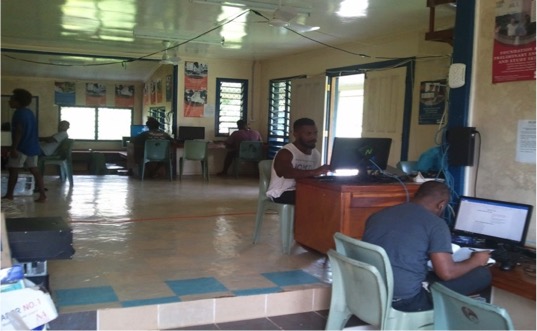 Compared with USP Honiara campus, Lata is far better. Here, students don't experience slow internet speed, there is clean fresh air all year round, no overcrowding and students do not have to compete for tables and chairs to study.
Immediate beneficiaries of the PCDF building project are USP students on enrolment, USP as an institution, Temotu Provincial Government and parents and guardians. All students come from nearly all Islands of Temotu. In search of finding out how students are faring, short interviews were held with 2 students to find out the positive impacts brought about by this PCDF project.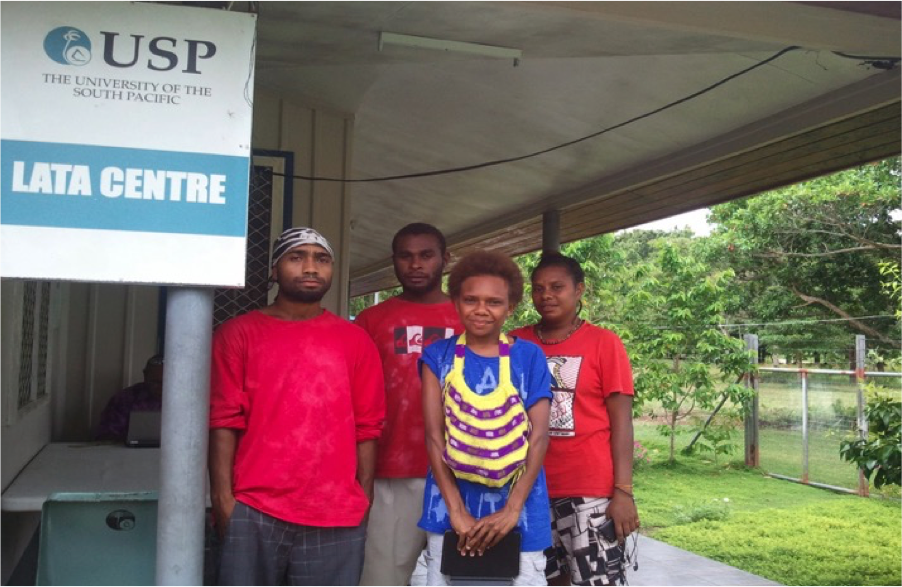 Jake Levela from Reef Islands is a 2nd year degree student, doing a BSc majoring in Mathematics and Physics. When Asked what made him to decide studying at Lata instead of Honiara; Mr Levela said Lata is far better. It is friendlier with less than one hundred students, its internet network is faster and the learning space is not over crowded like in Honiara. He also raised student support service Lata is better than Honiara, thanks to having a very supportive centre coordinator. Although he admitted facing challenges such as the long distance from Honiara, difficulty to do his lab experiments, the occasional internet disruptions those same challenges are faced by his peers studying in Honiara.
Ms Mylyn Melema, who comes from Napir village, Graciosa Bay, a third year degree student doing her BA in Tourism and Management, said Lata USP campus is more better than Honiara USP Campus in terms of the overall study environments. She said she decided not to return to Fiji to complete her final year because her remaining courses are offered on DFL and can be done here in Lata. Ms Melema admitted, have a tertiary centre at home saved her parents thousands of dollars from paying for air tickets to Honiara and living expenses. She only walks 40 minutes from her village to Lata to study. Basic facilities are provided on campus making it convenient for students to stay over during night times without trouble to rely on wantoks or find extra accommodation.
This is a success story of the impacts brought about the PGSP through PCDF on the Tertiary Education Sector here in Lata, for without PCDF, USP Lata might still operate out of the crowded room at the Women's centre.