TALIGU CLASSROOM PROJECT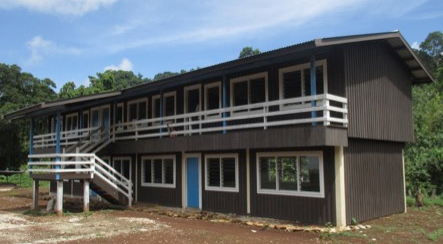 Taligu Primary school at Tasoie Village, Isabel Province will now enjoy a new set of classroom constructed under PCDF
The school classroom infrastureucte was equiped with only leaf hut classess, ever since the school was established in 2000. The new building is a two story building which contains 6 classroom blocks, three upstairs and three down stairs.
The offical hand over ceremony will be officated on the 1st December 2018, it will be attend by the Provincial Premeir along with officers from the Planning and Works Department.
Villagers, and surrounding communities of Tasoe, lingho and Gurumei have looked forward for the official handing over of the project which will be witnessed by the MPA Hon, Peter Tugunau.